World-class behavioral health care for Los Angeles County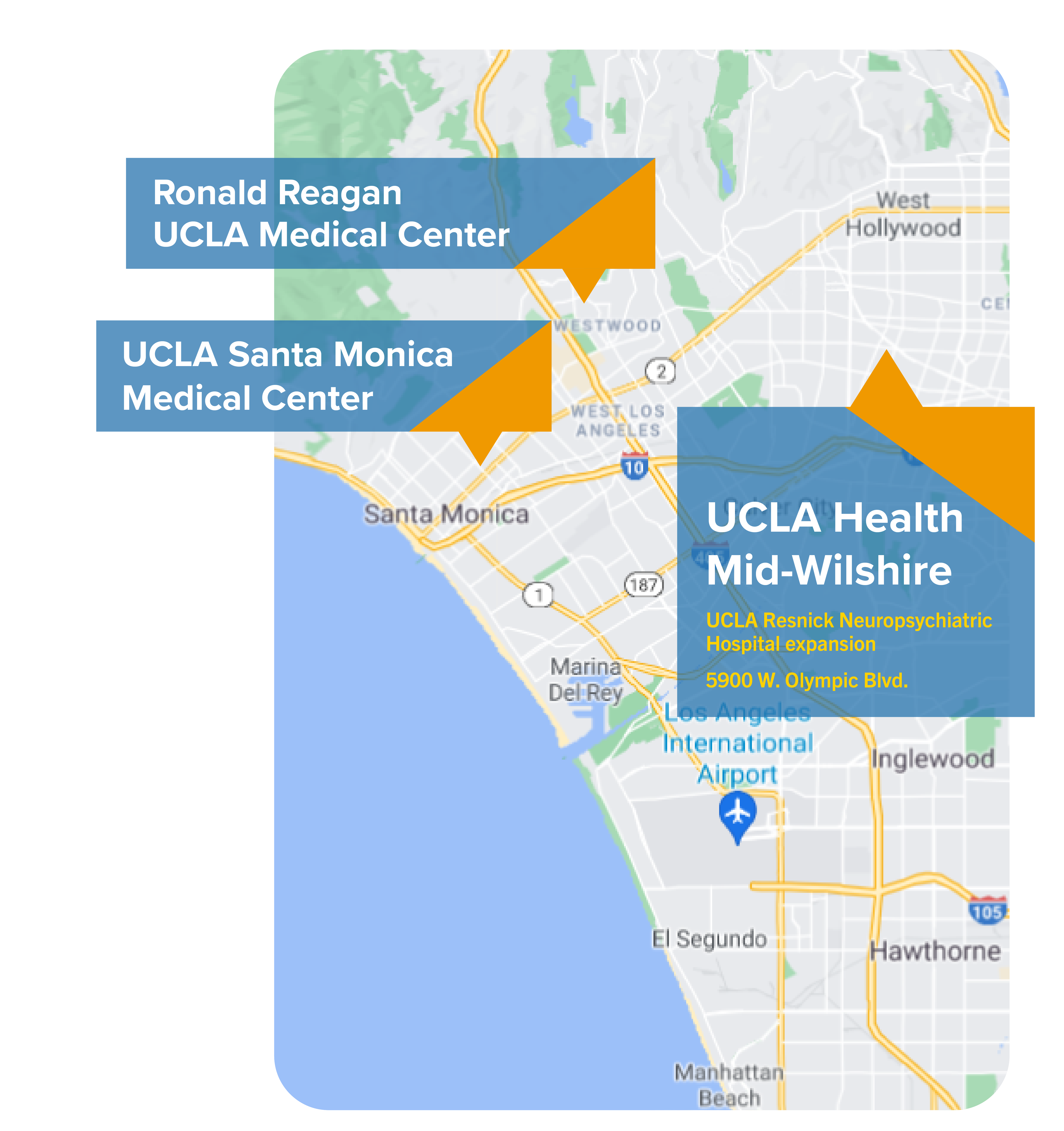 UCLA Health is proud to be expanding behavioral health care capacity in Los Angeles through its plans to build a world-class, state-of-the-art behavioral health campus in Mid-Wilshire.
An anticipated investment of $400 million will help address a long-standing regional need for additional behavioral health services. The Mid-Wilshire campus will be designed to support individuals, their families, and the broader community by significantly expanding access to a healing environment with a full continuum of behavioral health services. This new campus will be in addition to UCLA Health's Santa Monica and Westwood campuses.
For more than 60 years, UCLA Health has strived to provide the best in health care and the latest in medical technology to the people of Los Angeles. This project is an extension of that commitment to our community. When this project is completed, UCLA Health will be able to significantly expand services for behavioral health care in Los Angeles County.
At UCLA Health, we know that excellent mental health care can transform lives of patients, their families, and communities.
Mental health is important for all people, and our intention is for an integrated behavioral health campus to help promote access overall. The COVID-19 pandemic has exacerbated what was already a growing mental health crisis in the region, and nationwide - three times as many adults reported distress in 2020 as did in 2018.
In Los Angeles, one of the biggest challenges is insufficient access to high-quality behavioral health care.
A majority of people will experience some form of mental illness in their lifetime

, which means most Angelenos will too. The location of the Mid-Wilshire campus will allow UCLA Health to better serve a broader geographic area.





UCLA Health is one of the few remaining providers of acute behavioral health services in Los Angeles County, in part because we recognize that an unmet need exists.





2018 statistics show that mental health conditions are the most common illnesses faced by residents of California. When broken down by county and city, 2014 statistics demonstrate that 4.3% of the adult population in Los Angeles have been diagnosed with a serious mental illness. (

Health Care Almanac

)





On an average day in 2019, thousands of individuals with serious mental illness, often also with substance use disorder, were incarcerated in Los Angeles County justice systems. Many incarcerations can be prevented when patients receive needed treatment. (

Mental Health Hospital Beds

)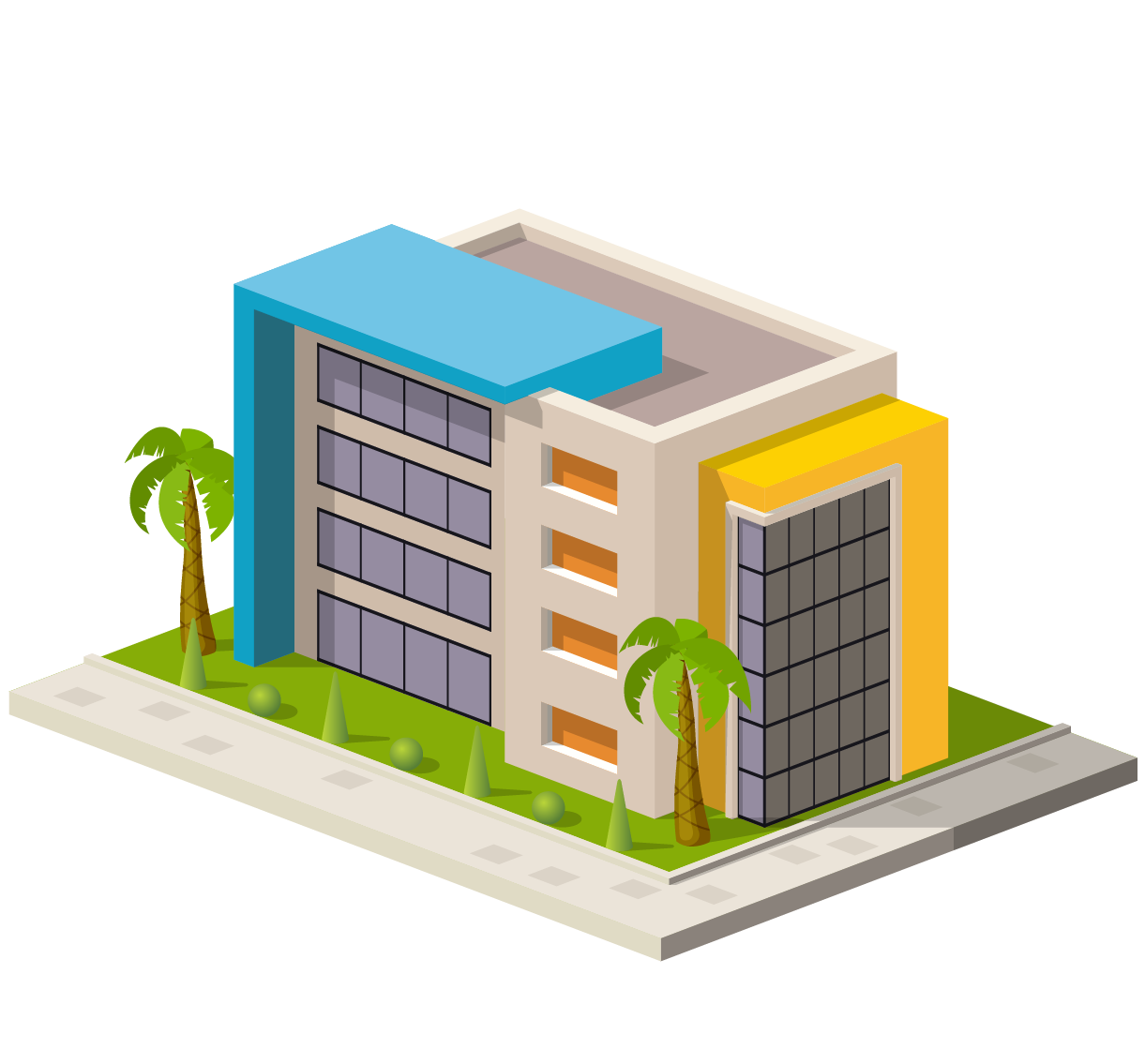 Construction Documents and Permitting
Watch this space for future project announcements.
Why are you building this facility now?
We see an opportunity – and responsibility – to redefine the future of behavioral health care in Los Angeles County by providing increased access to services that help to address the mental health crisis. There is an unmet need in the region and the creation of this new campus will be a step toward meeting that need and adding capacity.
What services will the campus provide?
Comprehensive behavioral health services, including outpatient care, crisis care, and child/ adolescent, adult and geriatric inpatient services, are anticipated on the campus. As with all large-scale projects at a similar stage, many elements of planning and thoughtful consideration are under way.
What will the capacity of this new facility be?
Through this project, UCLA Health anticipates expanding its inpatient capacity for psychiatric inpatient beds by 30%. This will allow us to better meet the needs of the region.
Who is the architect for this project and what will it look like?
UCLA Health is working with HGA, a national architecture firm with extensive psychiatric and behavioral health project experience, as the programming and master planning consultant for this project. It is expected that in late 2021 the hospital project will go out to bid for a design/build architect and general contractor team to complete design and construction.
How much will it cost to build the new facility?
UCLA Health is proud to be developing a plan to invest over $400 million in the establishment of this new behavioral health campus.
Will this project create jobs?
This project will result in jobs in construction and in staffing of the hospital and campus facilities. This new campus will provide a significant, positive, contribution to the Los Angeles economy.
This is a long-term project. As the project meets major milestones, this website will be updated with relevant information and we encourage you to check back every few months for updates and announcements. If you have additional questions, please email midwilshirecontact@mednet.ucla.edu and we will get back to you as soon as possible.